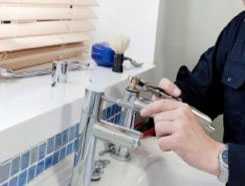 At Plumber in Missouri City, we strive to give you the best plumbing solutions for your home. We offer a wide range of residential plumbing services including:
Overflowing or Clogged toilet: worse is when your toilet gets clogged, since toilets are among the most important appliances in any home, its the last thing you would expect to be having trouble with, and when it does gets clogged, and just wouldn't flush properly, or it starts to over flow and you can't use it anymore making you very uncomfortable.
Water heater: if your water heating system is faulty, and you would like it repaired, or you would like a replacement or an upgrade, we have water heater specialists who can take care of your needs, they will help you get a suitable water heater as well as install, maintain and repair your water heater.
Pipe installations and rerouting: if your pipes are old, rusty, or broken, and you would like to have them replaced, or you do not like the position of your water lines, and you wish to have them re-routed, we can have it done immediately.
Water leaks and broken pipes: a broken pipe usually causes a lot of damages after flooding your house, and most times, insurance doesn't cover such damages. Though a busted pipe doesn't occur as often as the others, but the causes of a water leak are actually quite common like the clogs inside of a pipe could mount pressure on the walls of the pipe and causes the pipe to break, tree roots that merge to the insides of a pipe until the pipe breaks, and your home becomes flooded with water. When there happens to be a water leak, it would be best to call us immediately.
Our services are not limited to what is listed above, so whether you are building a home or just renting an apartment, whether it is repairs and maintenance, or a whole new plumbing system from scratch, whatever your plumbing requirement our experienced and dependable plumbers will skillfully execute the job.