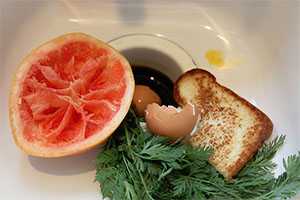 Having a busy day in the kitchen, you've just finished chopping up the vegetables, dressed up a turkey, and now whipping up a batch of your favorite cookies. Your hands are filthy and full of food bits, so you wash them in the sink, flip the disposal switch and nothing happens, you don't hear that familiar sound, nor do you see anything rotating in the drain, and your perfect day in the kitchen is ruined.
Kitchen disposals, are a great way to reduce the amount of food waste in your home, it was designed to shred some of the light and medium food wastes in the sink, and down the sewers, this reduces the amount of "wet food wastes" being dumped in the garbage can in your kitchen and making your kitchen smell of rotten foods, and causing problems in the incinerators.
But unfortunately, some people, (especially kids) have turned the kitchen disposal into a trash can, expecting it to grind anything and everything they put in, things like fat, bones potato peels, and some kind of leaves, which does not go well with the kitchen disposal, jamming the disposal, or even damaging it, and your kitchen drain becomes clogged.
We take care of kitchen disposals, both cleaning and repairs, so whenever you have a situation like the one above, or something similar, you can contact us, and we will get it fixed, cleaned, and operational once again. If you would like to install a new one, or get an upgrade, or a replacement of your old kitchen system, our plumbing technicians can get it done, even advising you on a disposal suitable for you.
So whether it is a commercial building like a restaurant, or your lovely home, when you need your kitchen disposal fixed, just call on us, and it would be done in no time.